Discover the Aquarium of Rhodes & Museum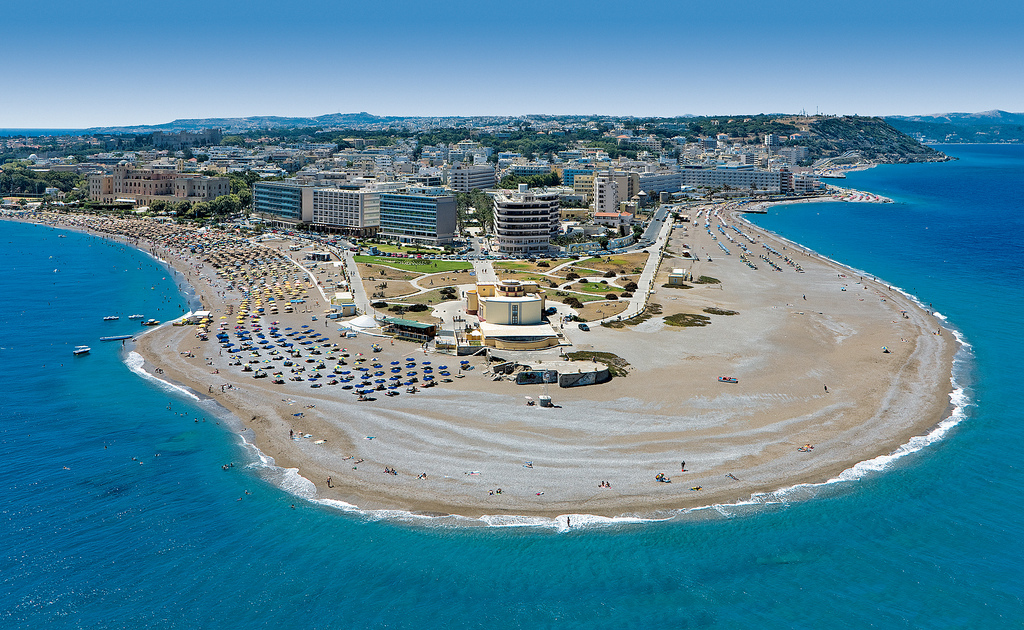 Hydro biological Station of Rhodes
Few things in this world compare to the beauty of the underwater ecosystem, and fortunately for those who are fascinated by life under the sea, a trip to the small Aquarium of Rhodes, a building with Art Deco influences and pure Mediterranean fauna exhibits, is worth a visit!!!
The Hydro biological Station of Rhodes was built during the period 1934-36. In 1937, under Italian rule, operating as the Reale Istituto di Ricerce Biologiche di Rodi, until 1945, after the unification of the Dodecanese with Greece, it was renamed "Hellenic Hydro biological Institute" under the supervision of the Academy of Athens.   Today, the Hydro biological Station of Rhodes operates as a Museum and Aquarium as well as a research centre, and belongs to the National Centre of Marine Research.
The décor of the main entrance was inspired from the marine environment.  In the basement at sea level you will walk on mosaics with sea stars and other marine organisms, going through a 'cave-like' tunnel of rocks giving you an underwater feeling surrounded by lobsters, groupers and many other marine species which certainly gives you a good idea on what organisms lives under your feet when you are swimming in the clear waters of the Mediterranean sea, kids will be amazed and a chance to see some sea turtles!   The museum exhibits various kinds of sharks and other fish, sea turtles, toothed whales (Odontoceti) and Mediterranean monk seals on display. The Greek Ministry of Culture has characterized the building as an historical landmark and distinguished sample of "Eclecticism" and "International" architectural style.
Thanks to the research facilities of the Hydro biological Station of Rhodes and the National Centre of Marine Research, the station runs research programs, covering every aspect of oceanography in the area of the Dodecanese. The  scientific vessel the "Alkyon"  is equipped with modern maritime and scientific instruments operates for research activities of the station, covering oceanographic studies, measurements in the water column, geophysical studies of the sea bed and its substrate and various monitoring programs of the marine environment.
Location :                 Cos Street – Elli Beach
Open all year :        1/4 – 31/10     09:00 –   20:30 hrs
1/11 – 31/3   09:00 – 16:00 hrs.
Entrance :               Adults 5,50 euros.    Children 3,50 euros.
Tel :                          22410 27308-78320
https://topeurotravel.gr/wp-content/uploads/2016/11/topeurotravellogo.png
0
0
admin
https://topeurotravel.gr/wp-content/uploads/2016/11/topeurotravellogo.png
admin
2021-08-06 12:06:24
2021-08-06 12:36:49
Discover the Aquarium of Rhodes & Museum